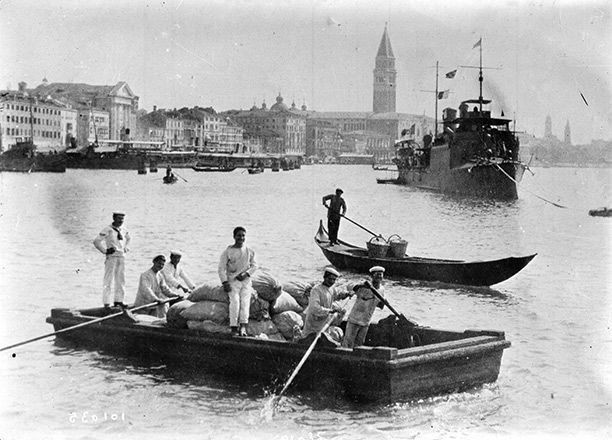 There's a great article in January's History Today about Venice during the First World War. It's a little outside our period but it refers to many of the themes that we use to understand the difficulties that Italy faced after unification. In particular we can see the attitude of the liberals who ruled Italy towards its peasantry in the 1871 quote from Antonio Papadopili, a member of the Venice's elite, who wrote:
The fact is that the Venetian population do not want to work.  To render this town worthy of its name and fame, the people must be moralised.
Negative feelings towards Austria (Venetia was part of the Austrian Empire until 1866) are also evident, which I guess is not surprising as during the war they carried out 42 bombing raids on the city, according to the author Richard Bosworth.  See more at  http://www.historytoday.com/richard-bosworth/venice-fog-war (subscribers only).